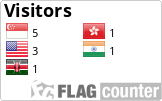 Please i do petitions too much!!!! that is mostly all care2 has anymore. i don't mind signing, but unless they are really important, please don't forward them to me. most likely i already signed it. i love my care2 friends, but some seem just to be a friend to forward petitions. THANK YOU FOR UNDERSTANDING.

My new family member. This is Rudolph

This poem was written by my son, for all our Heavenlybabies , Our family, friends, and loved ones
PIECES OF MY HEART
As I travel down life's path
and deal with its harsh wrath
I leave behind with some
Pieces of my heart
Some places I choose to leave them
Some are ripped from me
A lot of it causes pain
but yet I do not flee
For I know that without pain
one can not love
and these peices of my heart
are like feathers from a dove
Still a part of me that I have lost
but yet replenished for a new start
and leave behind with others
more peices of my heart
Some which will be torn from me
and cause me so much pain
others which I choose to leave behind
for ones I loved in vain
Maybe you will get a piece of my heart too
ANd what you do with it will be up to you
But I hope that you will cherish it
and not throw it on the floor
for one day I may run out
and my pieces will be no more
Whereever I go I leave
pieces of my heart
and if you have been or are in my life
you probably have a part
Pieces of my heart
they are part of me
memories of the past
and things I hoped would be
As I travel down lifes path
I leave with some pieces of my heart

Another one of my son's poems, written for me.
A MOTHER'S LOVE
A mother's love is all encompassing
always there and never missing
From birth through school to adult
our lives are better because of all she taught
Shes always there if we are feeling blue
and even forgives us no matter what we do
A mother's love is something unique
Its always strong and never week
Kinda like a mother itself
worth more than all accumulated wealth
SHe does so much all through our lives
a cook, a maid and a chauefer who drives
A mother's love is irreplaceable
yet never runs out, its always full
ready for another hug or kiss
something of which we would all miss
if it happened she was no longer there
no longer around to show her care
A mother's love, its a wonderful thing
But no one knows what the future may bring
SO tell her you love her and how much you care
For you never know when she may no longer be there
A mother loves you for all you do
Make sure she knows you love her too


My Mother