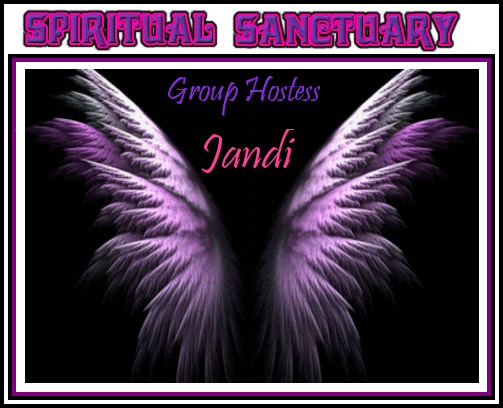 Welcome to my Page! I am a writer of Poems and Prose ~You are welcome to see them in My Blog here. I like to share my writing. My friend Pamela W. who is my mentor, has really helped me alot..and has said I am getting better and better.
Have a great day! Don't forget to stop and smell the flower's and look at the beauty of the tree's. And relish every moment of this life!
I have noticed of late that I am in a healing mode.

That my writing is affected by this...and is more to the possitive and loving nature that is my make up.

I have been looking forward lately...not as much back.

Such a change in me is a new feeling..and I feel somewhat better...and more optimistic.

The winds of time are changing....and I feel an urgency to go forward....getting out of my shell...and maybe taking a chance on even loving again.

I am on a quest! I am morphing into a butterfly...from whence I came as a caterpillar.....so to speak.

I wish to live each day as happy as I possibly can . Being grateful for everything I have...all my blessings.

I wish to continue to make others happy..as that is my personality.

Now...I wish to concentrate on me more. I am learning more about me. It is quite the thing...constantly learning..and growing in wisdom...and faith...and still having hope for happiness..no matter where or what has ever been before.....I am worth it.

I have noticed in this past year of healing...that I have a better sense of myself.

I am almost a whole person....and that means I can bring a whole person...into a relationship in the future.

I am no longer broken.... Oh I still have the scars of time etched in my mind. However, I feel like they aren't so deep anymore.

And the future is bright. And I look forward to the future with all my might. With all my heart. With gusto.

I am thankful for the friends that have been standing by me through my difficult times....and I hope they have felt the same in me.

Now, I am on my new quest. I want different things...I want a new life. I want some sort of possitive change...and I will know that now....as always, but I didn't know it......that now..I should have had what I wanted all the time...just didn't know how to go about it.

I am grateful, that my mind is clear. And that I have these feelings I feel lately.

I feel more alive....somehow...knowing that there is hope out there for me.

I am shedding the weight of misery that has encompassed me..and with it....I will re emerge...as the beautiful human being I am.

Appreciating always the beauty of all life.

And making the best of every day on this earth.

by Jandi D. (c)

7/21/07

It is October 2009 and I read this on my dear sister of my hearts page, and I hope it is alright with her..as I feel the same way about theis...so..I wish to add the following:

Eight Special Gifts
Author Unknown
1) THE GIFT OF LISTENING...
But you must REALLY listen. No interrupting, no daydreaming, no planning your response. Just listening.
2) THE GIFT OF AFFECTION...
Be generous with appropriate hugs, kisses, pats on the back and handholds. Let these small actions demonstrate the love you have for family and friends.
3) THE GIFT OF LAUGHTER...
Clip cartoons. Share articles and funny stories. Your gift will say, "I love to laugh with you."
4) THE GIFT OF A WRITTEN NOTE...
It can be a simple "Thanks for the help" note or a full sonnet. A brief, handwritten note may be remembered for a lifetime, and may even change a life.
5) THE GIFT OF A COMPLIMENT...
A simple and sincere, "You look great in red," "You did a super job" or "That was a wonderful meal" can make someone's day.
6) THE GIFT OF A Favour ...
Every day, go out of your way to do something kind.
7) THE GIFT OF SOLITUDE...
There are times when we want nothing better than to be left alone. Be sensitive to those times and give the gift of solitude to others.
8) THE GIFT OF A CHEERFUL DISPOSITION...
The easiest way to feel good is to extend a kind word to someone, really it's not that hard to say, "Hello" or "Thank you."
This beautiful piece was posted on Katie's home page and there are no truer words and isnt this group about words.
Thank you for sharing your words.