A Brief History of Earth Day
Happy Earth Day! Did you know that we've been celebrating Earth Day on April 22 since its founding in 1970?
I know that not everyone is crazy about Earth Day. It seems kind of silly that we set aside a day to care about the planet, doesn't it? We should be caring for the Earth every day of the year! Unfortunately, not everyone prioritizes the environment every day, but on Earth Day those folks might be a little bit more receptive to messages about conservation. Is it a bummer that we need a day to get the message out? Absolutely! But dwelling on that isn't going to change people's minds and behaviors. I like to think of Earth Day as an opportunity to show that living in harmony with the Earth isn't difficult or expensive, and that it can actually be fun!
Related: 10 Ways to Start Living Zero Waste
Earth Day and the environmental movement have a rich history here in the U.S. The folks at Kars for Kids—a group that takes car donations to help out kids in need—created an Earth Day infographic that outlines the history of Earth Day and highlights some of the powerful activism that has helped shaped the environmental movement. Check it out (click to view full-sized):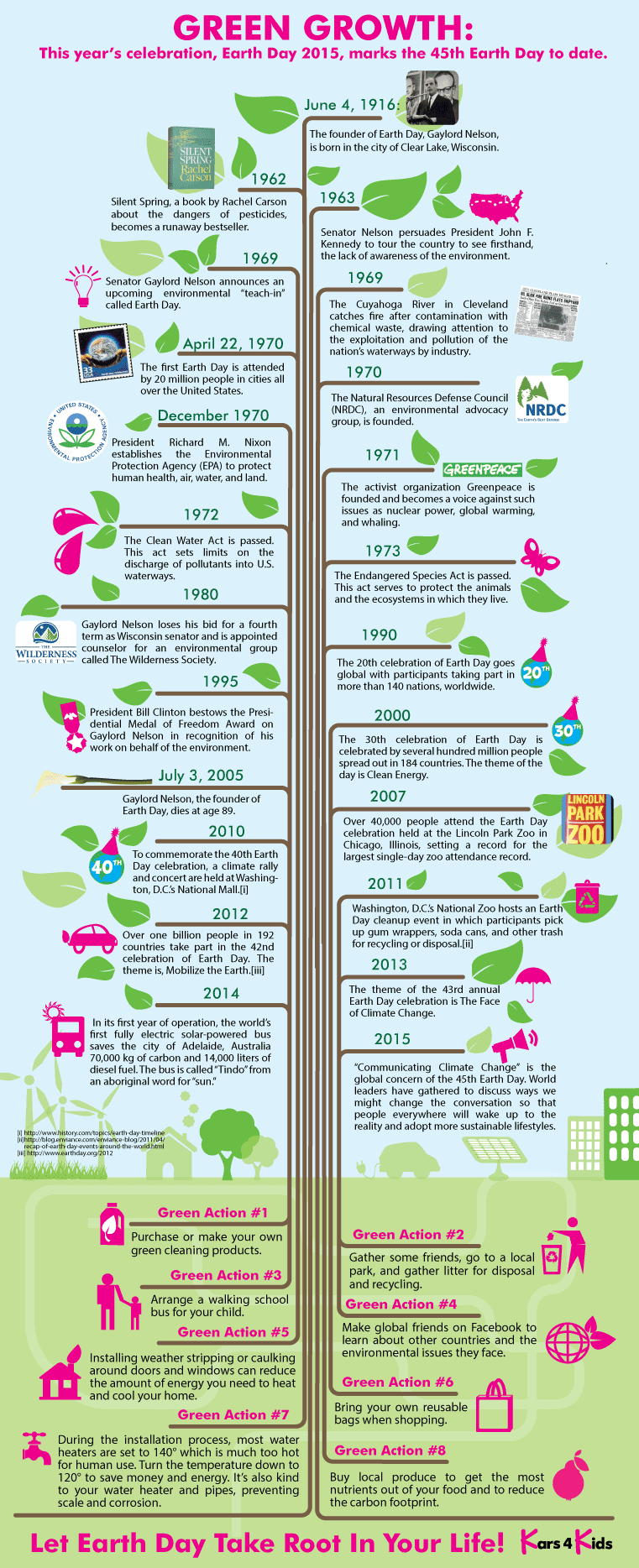 Earth Day graphic produced by the Kars4Kids car donation program "Responsible vehicle recycling for future generations.
Click here for a PDF of NON-TOXIC CLEANING RECIPES
Related:
23 Ingenious Uses for White Vinegar
Americans Have Officially Reduced Their Beef Consumption
12 Things You Should Never Buy (But Make Them, Instead)