Cheap & Fun Party Decorations for July 4th
When I think of the Fourth of July, I think of arts and crafts, like little wooden boats and cakes involving red, white, and blue frosting topped off with sparklers. I also think of beer cozies, and the time a coworker came in on July 5th and told me that everyone at her July 4th cookout had gotten sick from "the cheesburgas" (we were in Boston).
With such a wide swath of possibilities when it comes to visually imagining this holiday, I think it's best to take a unique approach. Instead of making a perfectly crafted and photo-perfect July 4th party, why not employ some cheap, fun, simple July 4th decor? Express your individuality. It is, after all, Independence Day. You're worth it.
1. Get some people in shark hats to play improvised garden hose horns.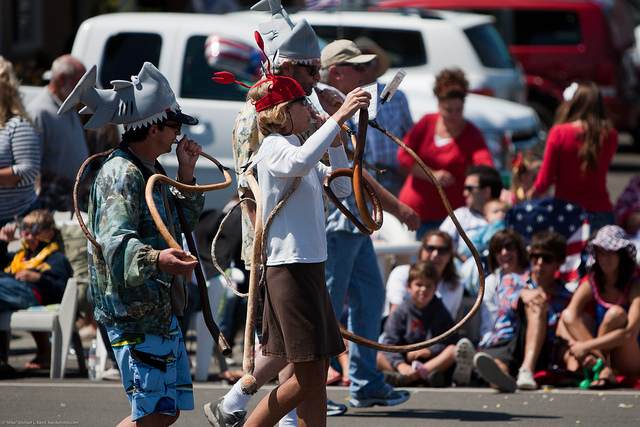 mikebaird/flickr creative commons
2. Every July 4th party needs one tall man in red pants to ride an extremely large bike.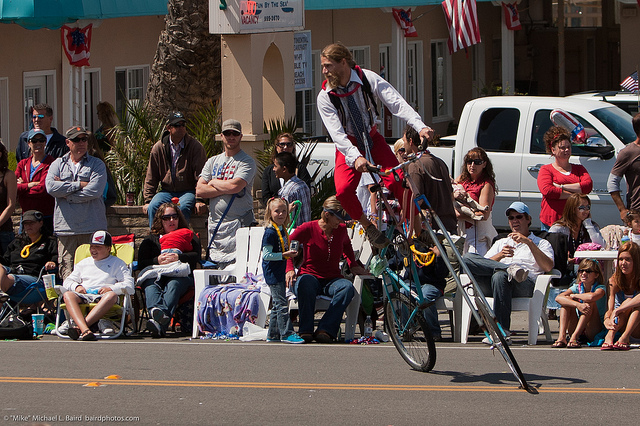 mikebaird/flickr creative commons
3. Provide your guests with whimsical and historically accurate tricorn hats.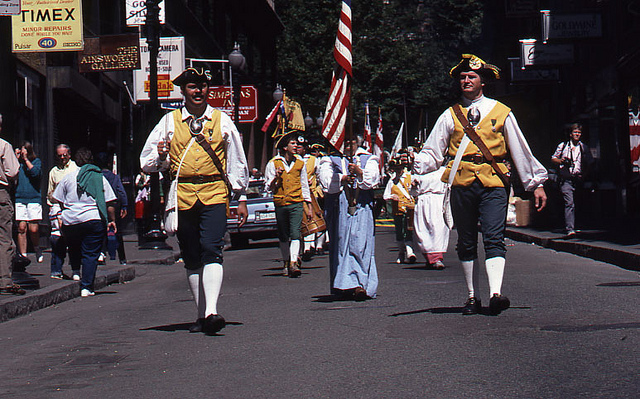 City of Boston Archives/flickr creative commons
4. Make a perfectly imperfect red, white, and blue cake.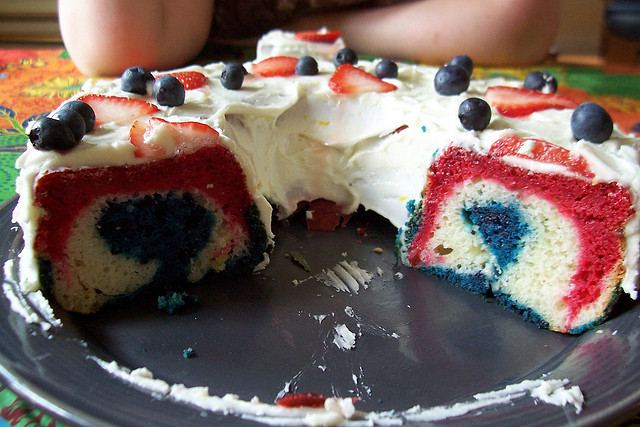 Rochelle, just rochelle/flickr creative commons
5. Red and blue paper lanterns look super cool when grouped together.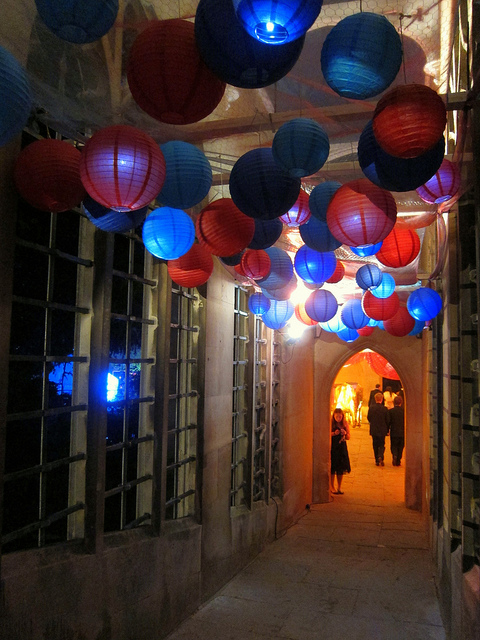 Bex.Walton/flickr creative commons
6. Make red, white, and blue cocktails. This one contains cherry juice, and is called The Abigail.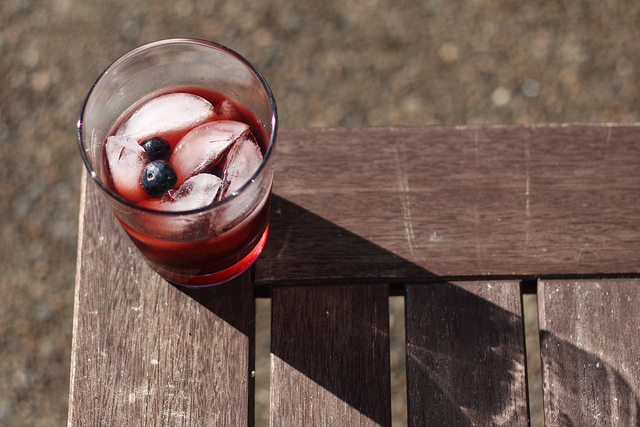 mccun934/flickr creative commons
7. Do like this New York City paint job. Your landlord will totally not mind. JK!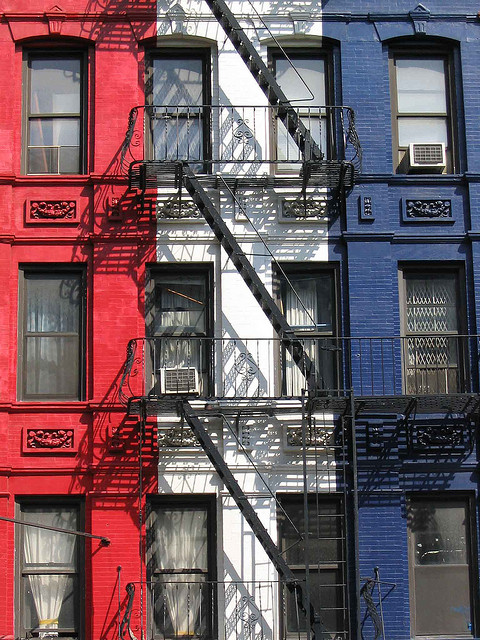 blink+/flickr creative commons
8. Red, white, and blue strawberries. Any excuse to eat strawberries and white chocolate, really.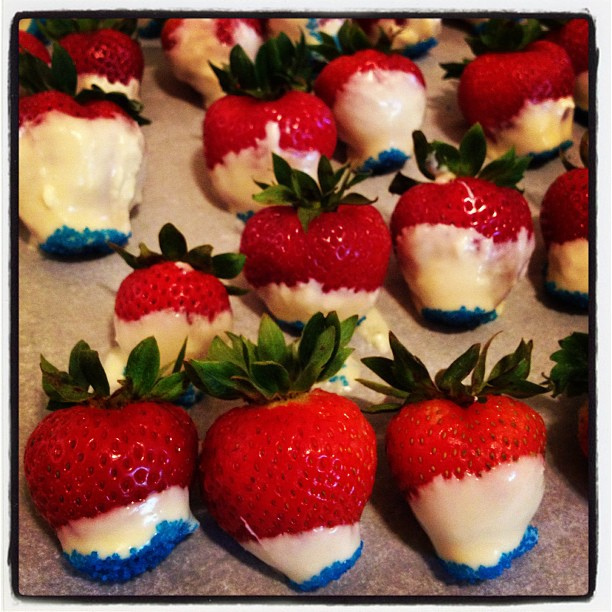 HighTechDad/flickr creative commons
9. Make a DIY American flag out of reclaimed pallets.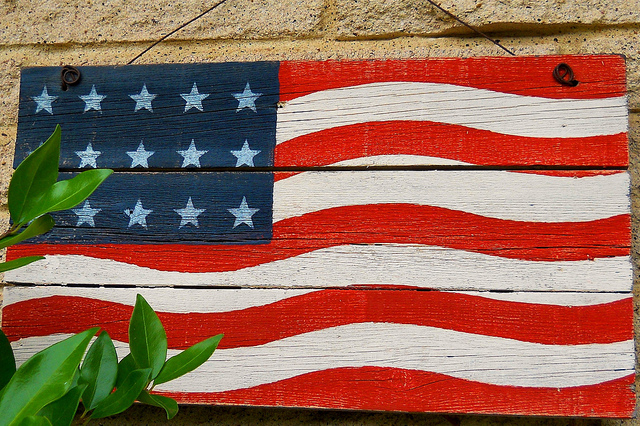 TeresaH12~~~bizzyazabee/flickr creative commons
10. A super simple centerpiece like this, on a red or blue tablecloth, is all you need. Add white paper napkins and you're good to go.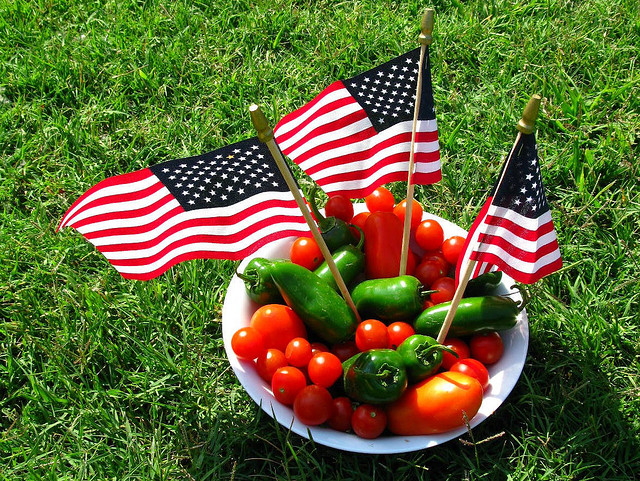 OakleyOriginals/flickr creative commons
11. Deck the porch with strings of white star lights. No electrician required! Just plug them into an outdoor outlet, or run an extension cord from inside.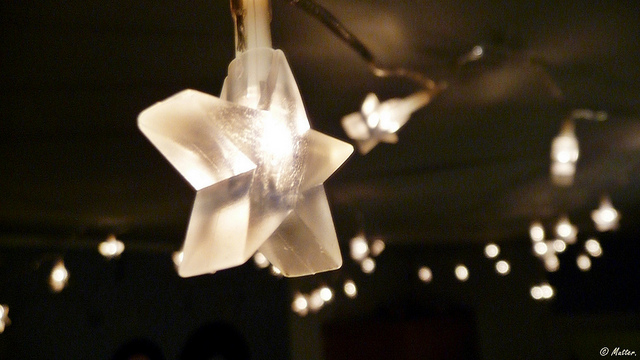 Mutter./flickr creative commons
Chaya Kurtz writes for Networx.com.
By Chaya Kurtz, Networx
34 comments
CONNECT WITH US
EMAIL THE EDITORS
COMMUNITY SUCCESS!
Victory! UK to Ban Wild Animals in Circuses
In another major victory for animals used in entertainment, England has pledged to ban the use...
Disclaimer: The views expressed above are solely those of the author and may not reflect those of Care2, Inc., its employees or advertisers.