These 8 Vegan Easter Recipes are Seriously Delicious
For many people, the holidays signify a time to come together with family and indulge in a smorgasbord of delicious, home-cooked meals. Often, traditional recipes at such gatherings incorporate animal products. If you are someone who follows a plant-based diet, however, that doesn't mean you have to miss out on any of the treats. There are endless options of delicious vegan recipes to choose from, no matter the occasion.
From rich and savory tofu quiches to sweet, gorgeously-hued carrot cakes, here are eight seriously delicious eggless vegan Easter recipes you don't want to miss out on this year.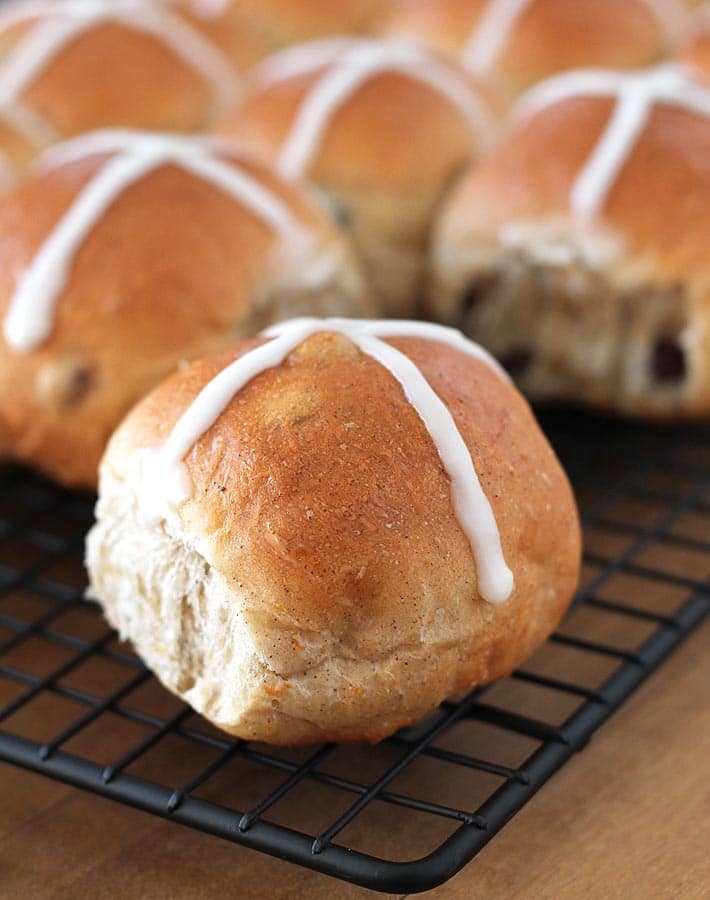 1. Hot Cross Buns
There's nothing better than waking up to the smell of fluffy, perfectly-spiced Vegan Hot Cross Buns by Delightful Adventures baking in the oven. If you're a fan of citrus, warming spices such as nutmeg and cinnamon, and just a hint of sweetness, this is the recipe for you.
2. Pancakes
Lauren Toyota from Hot For Food suggests making any one of her vegan pancake recipes (I love this one), and then plating them like a cute little Easter bunny—see the photo above for inspiration!
3. Peanut Butter Eggs
Skip the super processed candy aisle and whip up a batch of these easy-peasy Peanut Butter Eggs by Minimalist Baker. All of the nostalgia, none of the junk!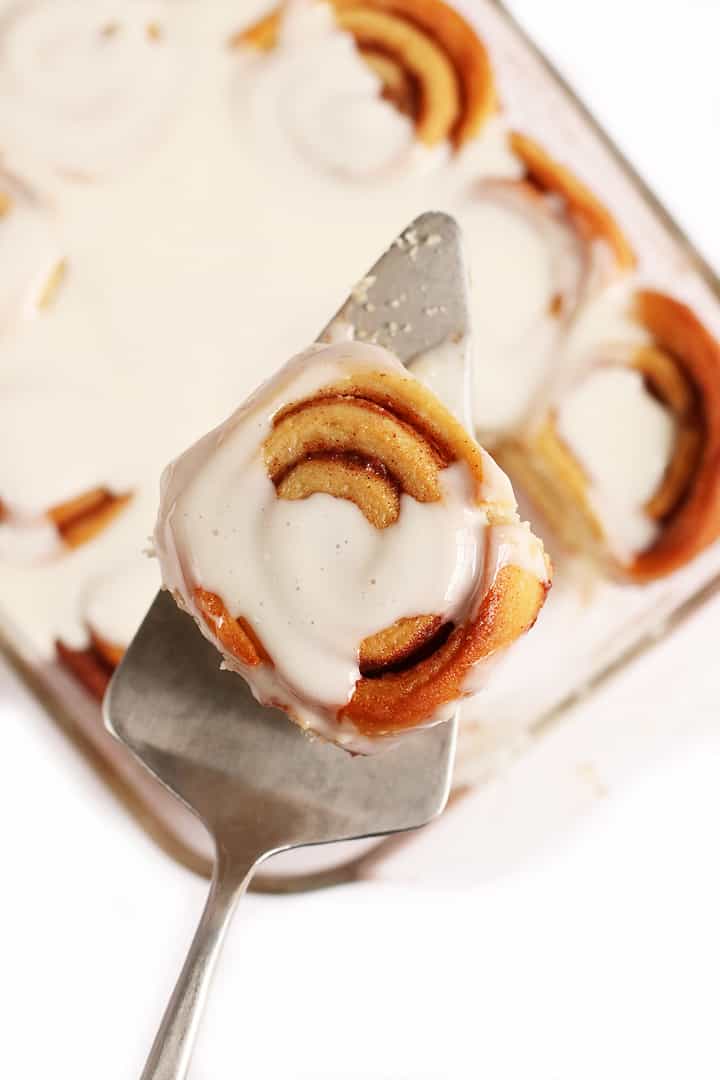 4. Cinnamon Rolls
Sweet, gooey, tender and bursting with flavor, these easy Vegan Cinnamon Rolls by My Darling Vegan are the perfect indulging start to your Easter celebration. Chickpea flour and activated yeast replace the egg in this recipe, resulting in perfect, deliciously fragrant cinnamon rolls every time.
5. Sun-dried Tomato, Mushroom, and Spinach Tofu Quiche
If you enjoy a more savory option for brunch, this vegan Sun-dried Tomato, Mushroom, and Spinach Tofu Quiche by Oh She Glows is where it's at. Simple, satisfying, packed with protein, and loaded with veggies, this recipe can do no wrong.
6. Carrot Cake
This vibrantly hued vegan Carrot Cake by Loving it Vegan is moist, rich, wholesome and topped with a luscious vegan buttercream frosting that will keep you coming back for more… and more… and more…
7. Potato Salad
Who says you need traditional mayonnaise to whip up a seriously crave-worthy potato salad? This vegan twist on the classic by This Savory Vegan relies on plant-based mayonnaise to achieve that silky, creamy, familiar flavor.
8. Avgolemono
Traditionally made both with egg and lamb, avgolemono is a staple Greek Easter soup that's beloved for its tangy flavor profile and creamy mouth-feel. Luckily, The Full Helping's recipe makes use of miso, tahini, and lemon to hit all those simple, quick, tart, and satisfying notes. Don't miss out on this one.
Lead image courtesy of Hot For Food blog.